All For Hedges
All For Hedges is the business name for the hedge cutting and hedge care side of our business.  We love hedges. 
Here are 10 things we love about hedges:
1.  hedges are great for small birds & insects
2.  hedges cope very well in high winds
3.  hedges don't need to be treated or painted – fences do
4.  hedges are alive, and can outlive most of us
5.  hedges can be evergreen, and can even be colourful
6.  hedges make a great natural boundary around a garden
7.  hedges can be trimmed neat or pruned into a variety of shapes
8.  hedges can be tall, small, thick, thin, prickly or soft
9.  hedges can add kerb appeal to a garden & home
10.  hedges are a plant that can be cared for & nurtured
Fences Don't Sound Like This
LISTEN to our 15 second video clip of this beech hedge in late autumn.
Even in late autumn and winter, hedges can be a resting, hiding, and safe space for small birds.
If you provide a space for nature in your garden, nature will come and visit.
Watch our Hedge Trimming Time Lapse
This video features a time lapse of a privet hedge trim.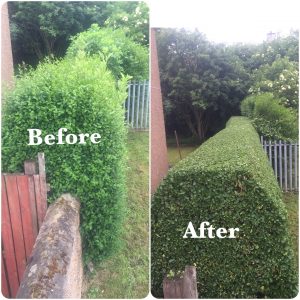 Hedge Trimming
We love hedges, but we know for many people the task of hedge trimming can be a bit of a chore.  ALL FOR HEDGES at Mr & Mrs Gardens Limited have the knowledge, experience, ability and tools to carry out all your hedge care tasks. 
From hedge trimming, hedge cutting, reducing, shaping, pruning, planting and ongoing care, we can help.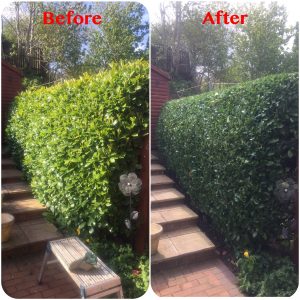 Boundary Hedges
For many people keeping their boundary hedge neat and tidy is very important.  We know how important it is too.  That's why we take a huge pride in the work we carry out.
To get a hedge nice and neat it is important to cut it regularly.  Don't miss a year.  Some hedges, such as privet, need at least two cuts each year.  Other hedges, such as conifer, may only need one cut each year.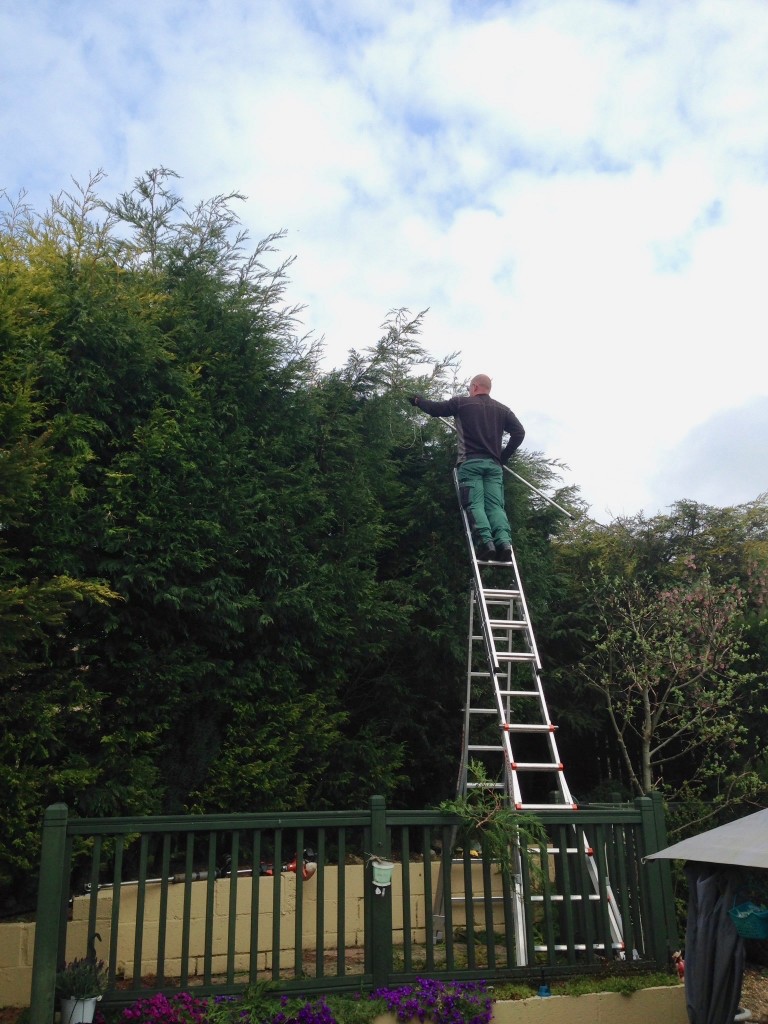 High Hedges
High hedges can cause difficulties for many home owners.  They can block out light and air – two elements that a healthy garden needs.  They can also be very difficult to trim.  If you are ever in doubt about your ability to safely cut a high hedge please give a professional a call.  We have been cutting hedges for over 20 years, and been doing so professionally since 2013.  We have commercial ladders and hedge cutting equipment ideally suited to the horticulture trade.  We can safely trim or cut back your high hedges.
Domestic decorating ladders are not suited to this type of work.  Don't risk injury.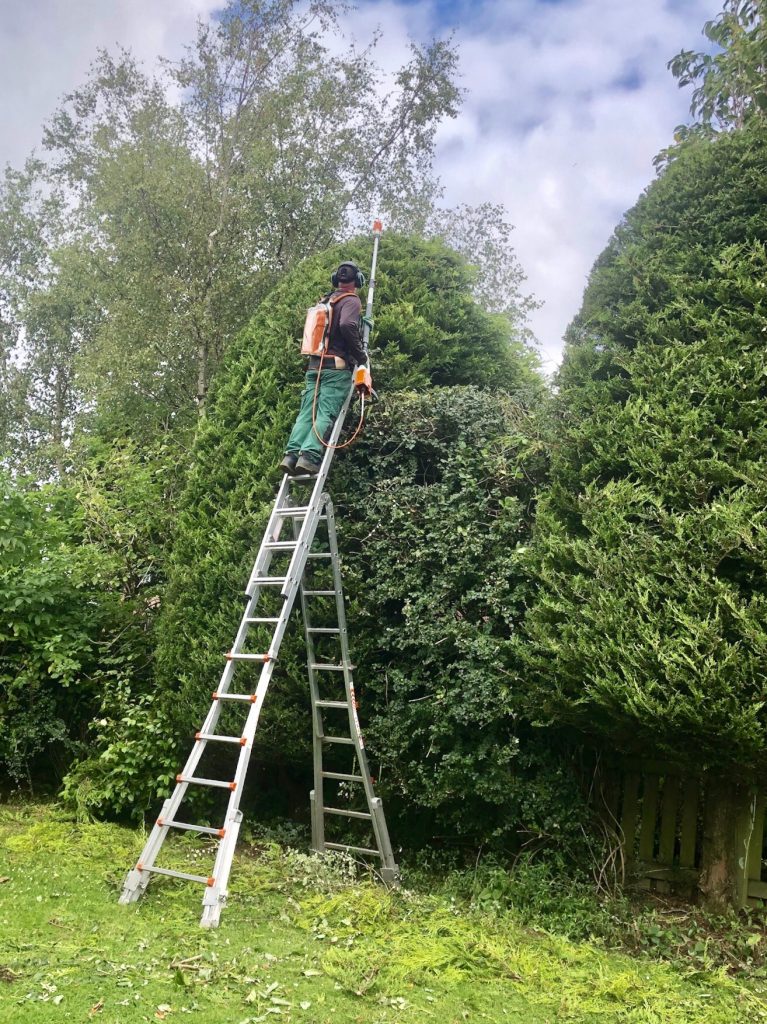 High Conifers
Conifers are often planted in gardens because as very young plants they can be a fairly cost effective way of creating a boundary and adding some privacy. However, they can outgrow their space relatively quickly. It is much better to keep conifers under control regularly (a trim once a year) than to tackle what has become a large overgrown conifer tree.
We will let you know what we can undertake, and we can refer you to a reputable tree surgeon if necessary. 
Please contact us to discuss your hedge trimming requirements.