Some of you may know my daughter was recently diagnosed with Crohn's disease (click here for that blog).  It has been a bit of a whirlwind for my daughter, but we know, with support, we will deal with whatever this disease throws at us.  
We really wanted to do something to help fundraise on behalf of Crohn's & Colitis UK so we decided we would introduce some purple flower bulbs and gifts onto our eCommerce shop whereby we, as a business, would donate to the charity for every pack of 25 of these special purple bulbs that we sold.  We also had a few customers and family members who wanted to donate directly to our fundraising efforts, so we decided to do something a little bit special in return.
My daughter was keen to do something active, partly to prove to herself and others that she could do it, and also partly to say thank you to Crohn's & Colitis UK for the help and support she received, and is still receiving, from this amazing charity.
Last year I walked the 62 miles of the Northumberland coastal path with our dog, Blade.  My daughter wanted to give this a go, but we decided this distance was perhaps a bit too much at this early and difficult to manage stage of her diagnosis.  Things were still very unpredictable and new, so we didn't want to do anything that would set her back.  Instead we decided we would visit the coast and castles along the the Northumberland coastal path route.  We would call it our 'Coast & Castles' tour.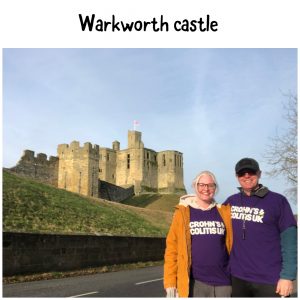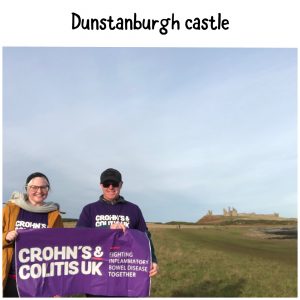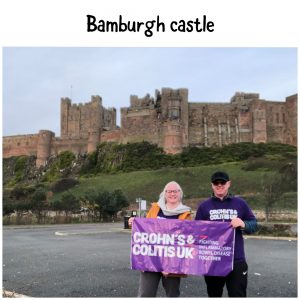 We were staying in Berwick for a few days and we decided we would start with the furthest away castle, Warkworth castle.  This was about 50 minutes drive away.  There was plenty of villages and towns along the way so we knew if we had to stop we would be absolutely fine.  Parking is available in the middle of Warkworth, and the castle is only a short walk away.  It's an impressive sight, and well wort a visit.
The next stop was the little fishing village of Craster, which is where we would begin the walk to Dunstanburgh castle.  There is parking and public toilets in Craster, and the start of the walk is only a few minutes walk away.  The walk itself is easy going, but if you were going to walk all the way to the castle and you needed the loo, it's an awfully long way back.  We decided halfway there was far enough. 
The next stop was another fishing village called Seahouses.  Lots of parking, and public toilets are available.  It's a lovely village with lots of souvenir shops, ice cream parlours and places to eat.  This is where we stopped for lunch, as our next stop was only a very short drive away at Bamburgh castle.  You won't miss this castle – it's huge.  It's so big, you can get great photos without actually leaving the car park.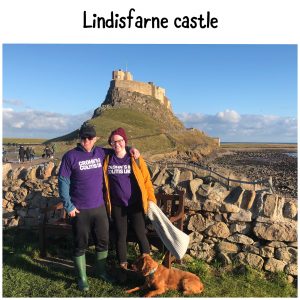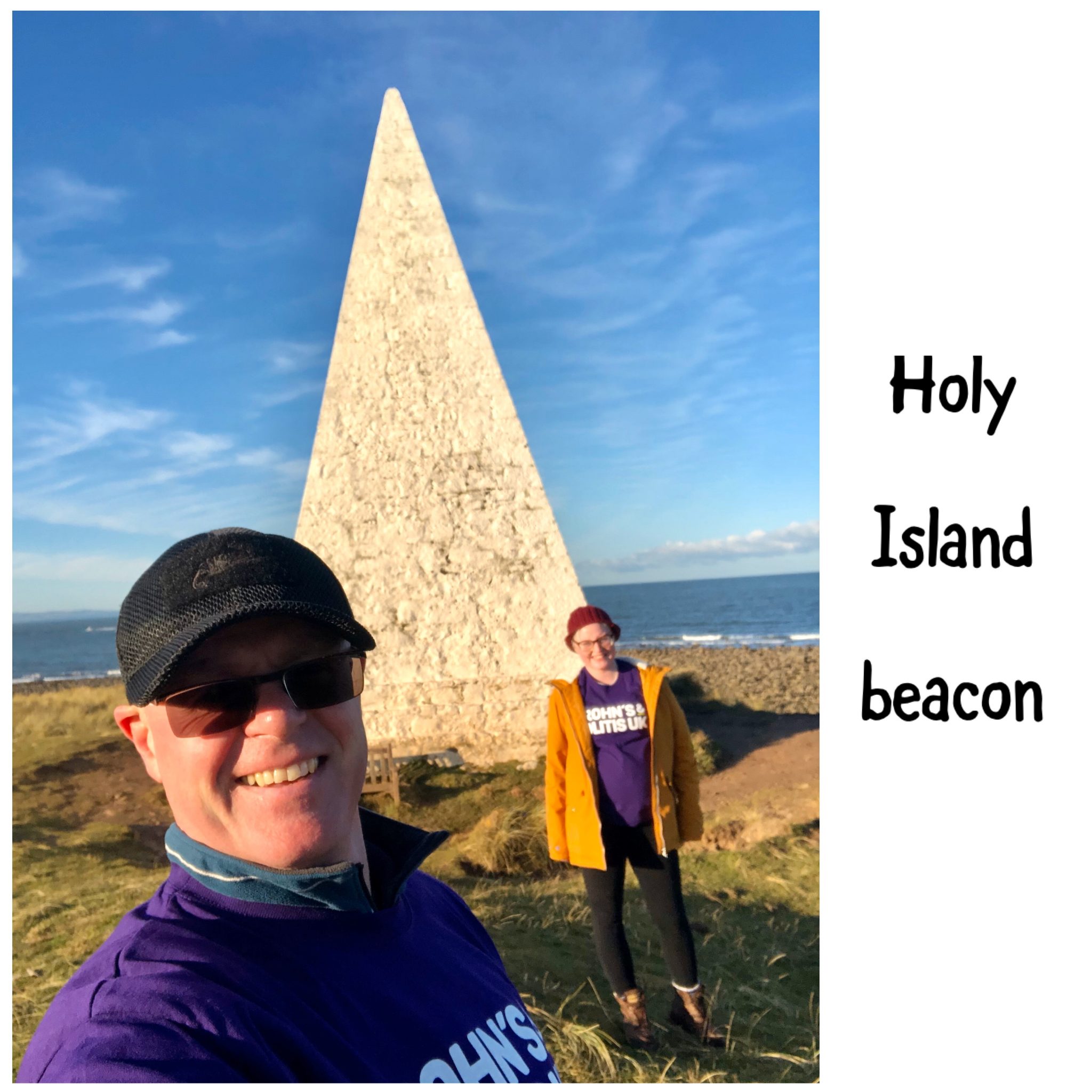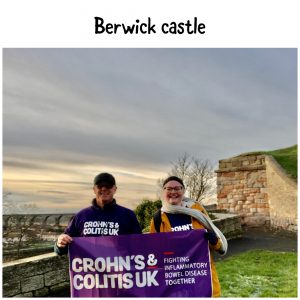 Day 2 was the big one – a trip over to Holy Island to Lindisfarne castle.  You'll need to check the tide times as Holy Island gets cut off by the tide twice a day.  The walk to the castle isn't too long, and there are shops, pubs and toilets in the middle of the island.
The morning was so lovely we decided to walk on further to a large white pyramid I knew was situated at the edge of the island.  It was used from 1810 as a beacon to warn ships about the rocks.  It really is an impressive and unusual sight.  However, a word of warning, the walk is fairly easy, but there is no quick way of getting back to the centre of town if you needed to.  It's a walk out and a walk back.  
At the end of the second day we decided we would tick off Berwick castle.  The ramparts are easily accessed via the large car park in the centre of town, and there are public toilets just as you exit the car park.  You'll get impressive views to the arched railway bridge from up there too.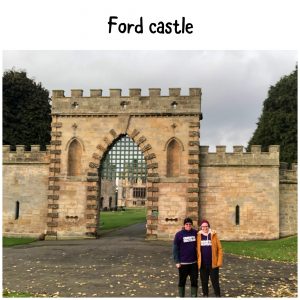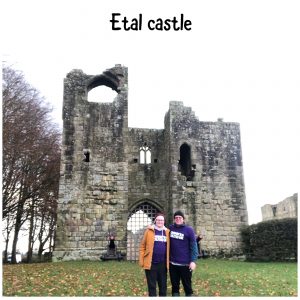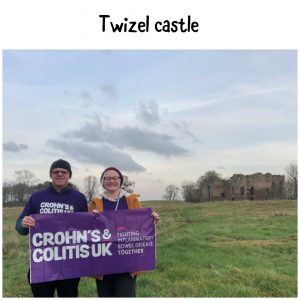 On day 3 we had a decision to make – either drive back down the A1 to visit Alnwick castle, or drive along the tweed towards two other castles.  We decided we would visit Alnwick castle during the summer as there are also lovely gardens inside the grounds, so instead we went to Ford castle and then Etal castle.  We can both highly recommend the little post office and shop in the village of Etal – it's called The Lavender Tea Room.  It was beautiful.  The service and decor were excellent, and my daughter said the toilets were amazingly clean with a lavender theme.  Perfect.
On the way back to Berwick we decided to stop off at Twizel castle.  I had been here before on one of my long dog walks.  My daughter said of all the castles we visited so far, this looked the most haunted.  Yep, I think I'd have to agree.  It had that eerie feeling about it, especially as the crows were circling and the light was fading.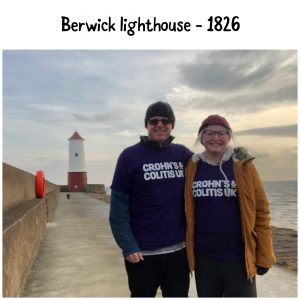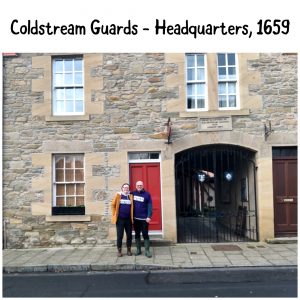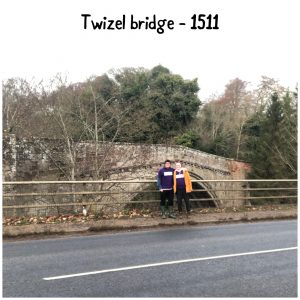 Day 4 – the final day of our coast and castles fundraising tour.  We decided a photo opportunity at the lighthouse in Berwick was in order.  It was really chilly in the wind, but it was worth it.  We both had rosy cheeks and looked the picture of health.  We both agreed that fresh air and a bit of exercise is really good for us – it's also fun.
We didn't really want our day to end so we headed off to the town of Coldstream.  There isn't really a castle there, but we figured back in 1659, when the Coldstream Guards had their headquarters in the border town, it would have felt a bit castle like – that was close enough to a castle for us.
On the way back we stopped off to take a photo at Twizel bridge.  It wasn't far from Twizel castle which we had visited yesterday, and any structure that dates back to 1511 was worth including in our tour.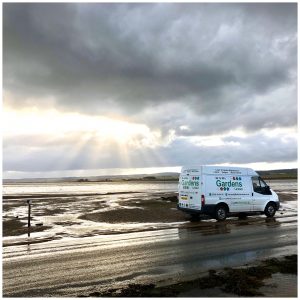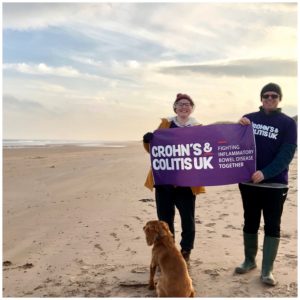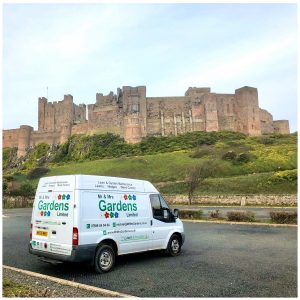 Day 5 – our Mr & Mrs Gardens Limited, 'Coast & Castles' fundraising tour of 2019 had come to an end.  We had an amazing time together.  We chatted so much about my daughter's diagnoses and what it may hold for the future.  I also got to try out the Crohn's & Colitis #InMyShoes app while my daughter was with me (you can read my blog about my experience of the app if you click here)  We were really happy we did something positive after receiving my daughter's diagnosis.  It was sad to say goodbye.  My daughter was off back to work near Sheffield, and I was back to running our garden maintenance business in East Kilbride, and managing our new eCommerce shop – Garden Themed Gifts.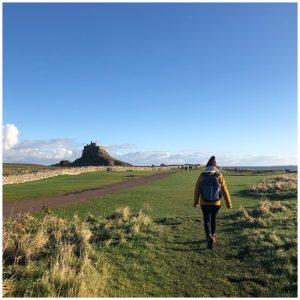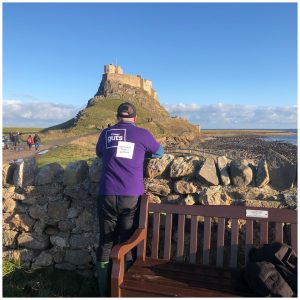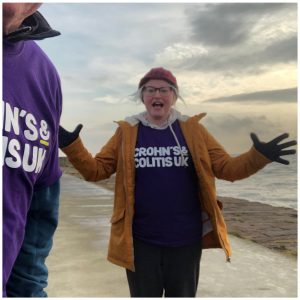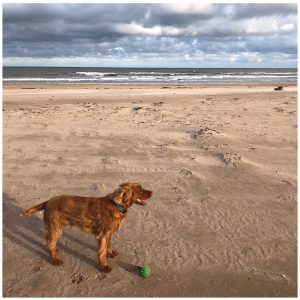 Thank you for reading this blog, and a big thank you to those customers, friends and family who have bought our special purple gifts, and made a donation towards our Coast & Castles fundraising tour.