The photographs of the milk carton bug hotel and the tree cone bird feeder on this blog have been taken by us and are owned by Mr & Mrs Gardens Limited. They are not photographs from the book, and neither are they photographs of projects featured in the book. The milk carton bug hotel and the tree cone bird feeder ideas have however featured in The Skinny Jean Gardener's live online 'Gardening Home School' sessions. Tune in to these live online sessions for more great ideas on how to get kids gardening.
I purchased 2 copies of the book, How to Get Kids Gardening with the Skinny Jean Gardener. One copy was for me to read and enjoy, and the other was to gift to my kids' school. Both of my children had been members of their primary school eco-committee, which included caring for the school eco-garden. I had also helped out in a couple of gardening sessions with the eco-committee and I had donated some bulbs to the school in 2019.
2020 saw schools closed and communities in lockdown due to the impact and spread of COVID-19. When schools were again closed at the beginning of 2021, and home schooling became a necessity, I was keen to find out if there was any celebrity gardeners doing anything to support teachers, kids and parents during lockdown.
I discovered The Skinny Jean Gardener (aka Lee Connelly) was devoting an hour for one evening a week, Thursdays from 8pm – 9pm, to a 'Gardening Home School'. This live online session enabled teachers and parents to ask questions and share ideas about how to get kids engaged in a gardening activity, whether that be creating something indoors or outdoors. Lee had done a lot of work around this subject during the first lockdown in 2020, and has also been a gardening ambassador touring around schools for many years. He has also been a Blue Peter gardener, so many kids may recognise him. It was while tuning in to one of these live online sessions that I became aware of Lee's book.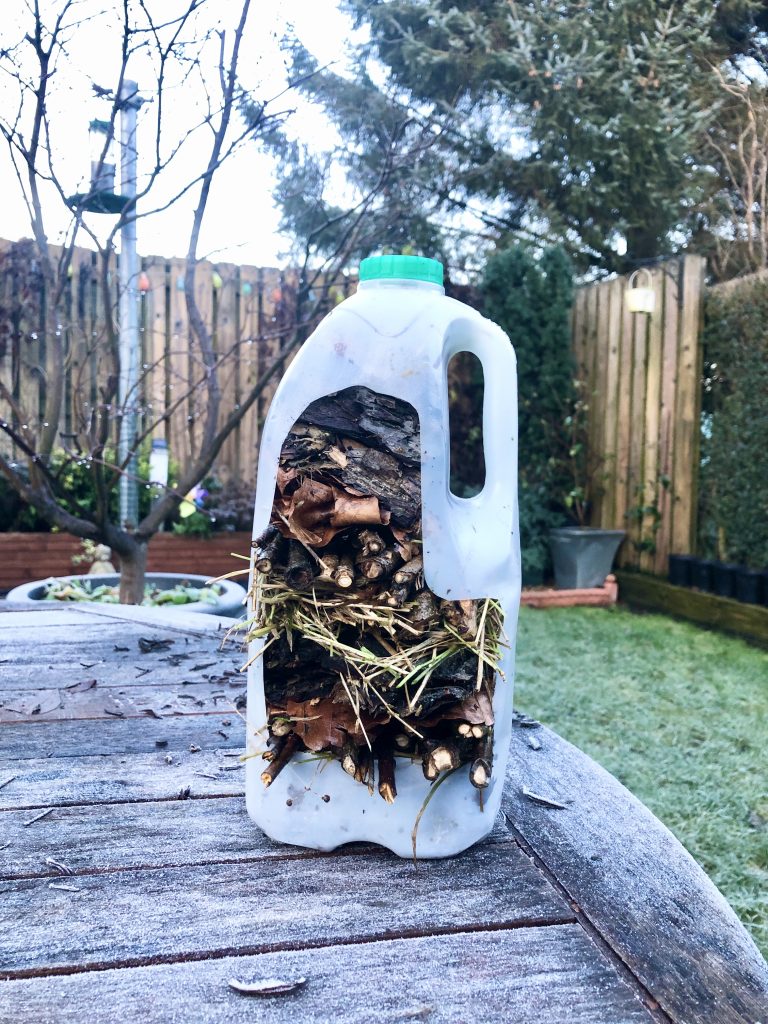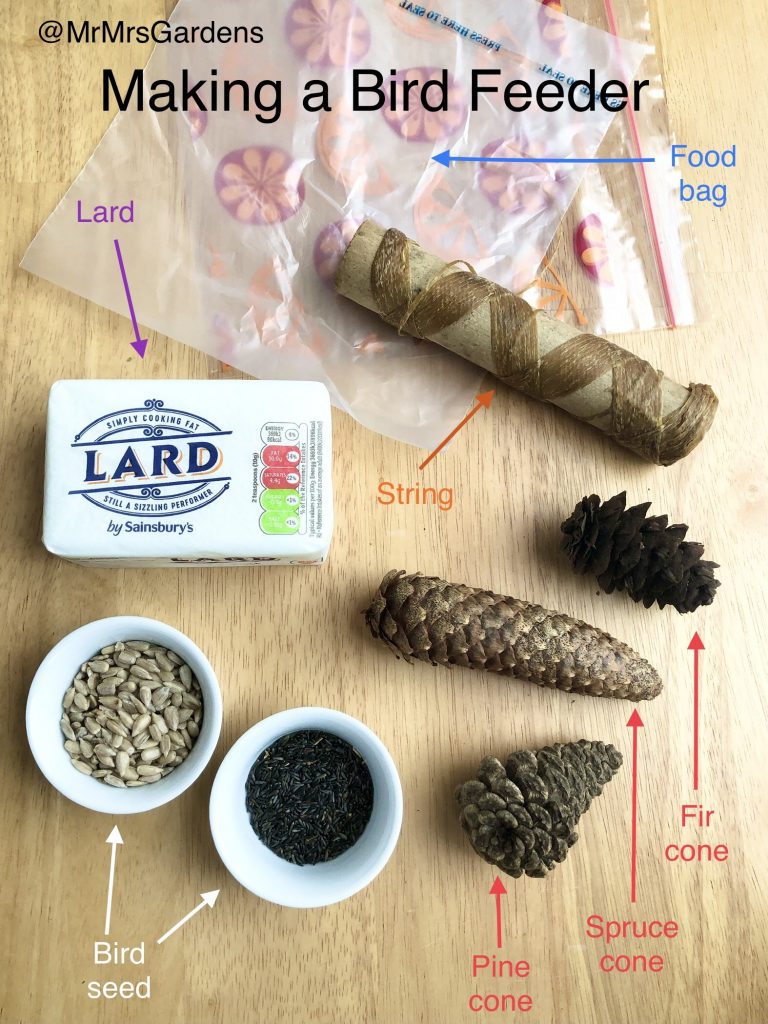 The book begins by Lee introducing himself and his young daughter. He tells us about why skinny jeans, and why children should garden. The book also sets out some answers to some questions that kids may ask about gardening, such as what is germination, and what is pollination. This question and answer section would be great for parents and adults who perhaps aren't too familiar with gardening, but are nonetheless keen to introduce kids to nature, wildlife and the garden. The book also includes the Early Learning Goals for each project within the book, so may be handy for teachers of early years pupils.
The book is 100 pages long, and is full of ideas on how to get kids gardening. The book is split into three main sections, (1) Grow Your Own, (2) Wildlife, and (3) Fun.
The Grown Your Own section sets out lots of tips about seeds and seed sowing, and also gives Lee's top 10 plants to grow with kids. This section also has lots of ideas to try, with handy notes on what you'll need if you want to make the various items to get seeds growing.
The Wildlife section is my favourite section in the book. It follows the same format at the previous section – lots of ideas, tips, and how to make things to help encourage wildlife into the garden. It also emphasises the importance of learning about nature from a young age, and why we need to give wildlife a home in our gardens. From bees, butterflies, birds and bugs, to frogs and hedgehogs. There are plenty of ideas here to keep the kids and adults occupied in the garden, and to help us all get more in touch with nature.
The final section of the book is titled Fun. Lee is well aware that in order to engage kids in gardening it has to be fun. With the ideas in this section the adults and kids will certainly have plenty of fun activities to enjoy. There are tips on how to build a mud kitchen and cardboard castle, creating a music area, making chalk boards, and my favourite, making a sound tube so you can communicate with whispers at a distance out in the garden.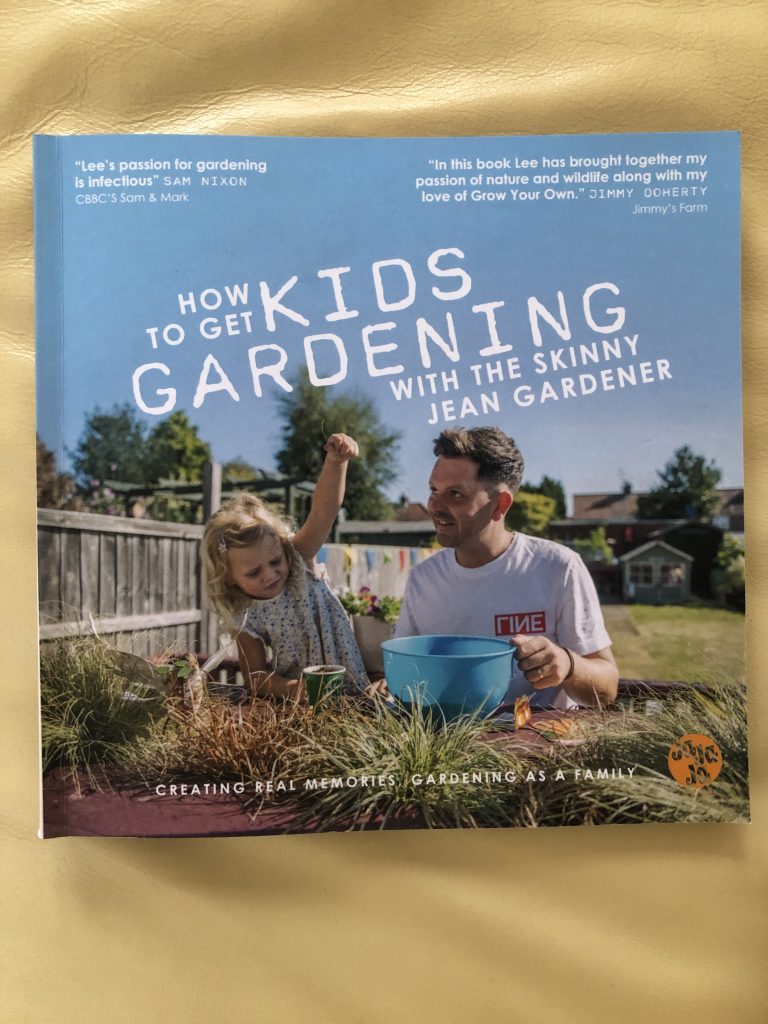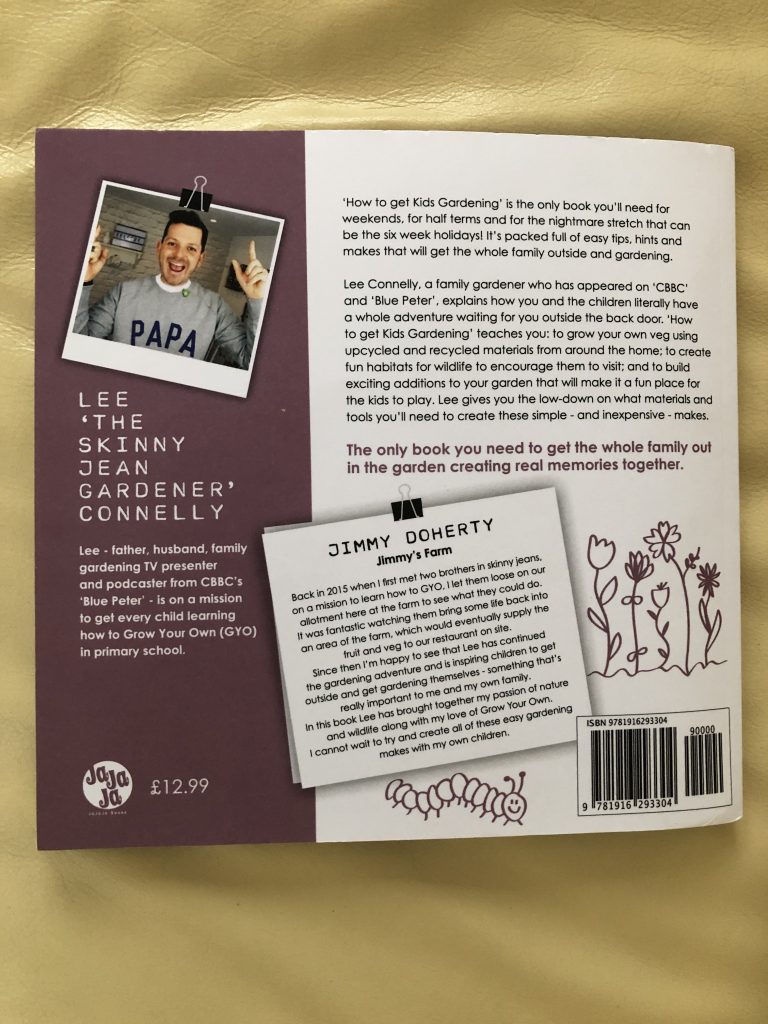 I really enjoyed reading The Skinny Jean Gardener's book. Lee's sense of humour, and his kindness, really come out from the pages. I like how Lee is speaking from recent direct experience with his young daughter. The hints, tips and ideas have all been tried and tested. Father and daughter learning and having fun while spending time gardening – it's great.
I used to be an assistant Cub Scout leader when my two kids were Cubs. I think the ideas and projects in this book would be great for groups like Cubs, Brownies, Beavers, Rainbows, and all those groups working with kids from about 4 to 8 years of age, even a bit older. The book could be kept as a reference guide for new helpers who are looking for ideas and activities to engage kids with nature, wildlife and gardening. The book would also be great for parents, grandparents, relatives and carers who are looking for fun ideas to help introduce young ones to the many enjoyable benefits of gardening.
You can read more about The Skinny Jean Gardener 👈 on his website, and also purchase the book there too.
I have picked up many other ideas on how to get kids gardening by following The Skinny Jean Gardener on social media and by tuning in to his live online sessions. I would definitely recommend tuning in.
Best wishes
"How to Get Kids Gardening is a great book. It's full of humour, fun, kindness, ideas, projects, and learning for young kids. I would recommend the book to anyone looking for ideas about how to engage young kids in gardening, nature and wildlife activities in a practical and fun way".
You can watch my video of how to make a tree cone bird feeder here