The photographs on this blog were taken by us and are owned by Mr & Mrs Gardens Limited. They are not photographs from the book.
The Joy of Gardening – The Everyday Zen of Mowing The Lawn
This book is so much more than a book about gardening. Some people see gardening as a chore that needs to be done and finished. Others have discovered gardening can be a healing, mindful, restorative, and joyful process (see my review of Your Wellbeing Garden). The author, Ellen Mary, most certainly falls into the latter type of gardener. Ellen shares the joy gardening gives her with the reader. Gardening is not just a doing process, it's a gift that we can all benefit from. It does not matter if you need help with some of the more labour intensive parts of gardening. Simply being in a garden and connecting with the sights, sounds, smells, touch and emotions a garden gives can help us all feel much better about ourselves, about others, and to connect with the natural world around us.
It may feel like a secret is being shared within the pages and all the reader has to do is read it and become enlightened. We all wish this would be true. Actually the secret to the joy of gardening is inside us. Ellen helps us discover this by taking us on a gardening journey – from planning to the planting of the first seeds, from maintaining and harvesting our wellbeing investment, all the way to reflecting on our work and progress as a gardener for health.
Chapter 1 – Planning Your Garden
This chapter is about discovering what we like about a garden – the colour, fragrance, foliage, and shape – and having a go at jotting down what makes us smile. Visit a few garden centres. Watch the garden to see where the sun shines. This chapter is full of hints, tips and suggestions to encourage the reader to take those first steps to the start line of the joy of gardening.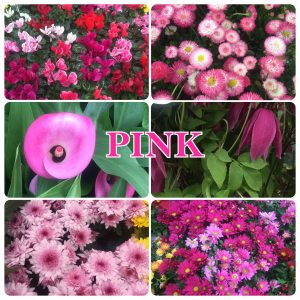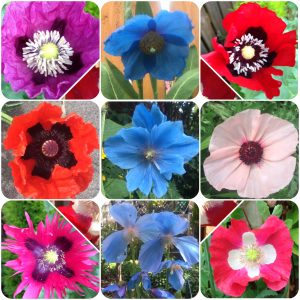 Chapter 2 – Seeding, Potting & Transplanting
It's time to get your hands in the soil and learn about the physical and mental health benefits of doing so. You will learn about what plants and seeds need to grow and be healthy, and at the same time learn about what you need to be a healthy being too. This chapter is also full of practical guidance and will give a new gardener confidence to plant their first seed or buy their first plant.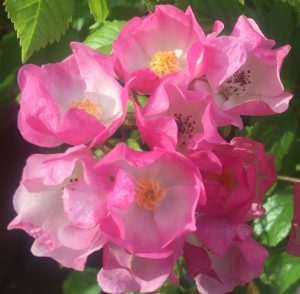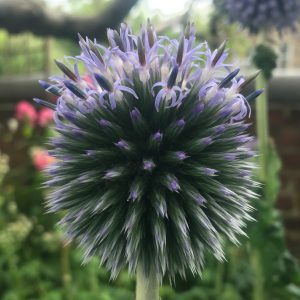 Chapter 3 – Weeding, Pruning & Lawn Maintenance
This chapter is about finding contentment, peace and joy from those everyday gardening tasks. Pruning out old stems from the past in readiness for the new shoots of the future. When you are able to zone into your happy place while mowing the lawn you will have found the true everday zen of gardening (if mowing your lawn in East Kilbride really isn't your happy place, you could always give us a call at The Lawn Advocates 😉).
Chapter 4 – Harvesting for Health
Reaping the rewards of your investment in the garden is set out in this chapter. Whether that is harvesting freshly cut flowers from your garden to enjoy yourself or gifting to someone else, or cooking and serving up meals from crops you have grown from seed. I have special memories of growing carrots and peas with my children. The absolute joy and excitement on their faces as they pulled their first carrot from the soil, and the giggles as we all ate peas straight from the pod. That's my kind of amusement arcade for the soul.
Chapter 5 – Time for Reflection
Reflection has been a big part of my life ever since my university studies when I learned about how important it is as a tool for professional development in the work environment, and also as a personal skill as an investment in one's own health and welbeing. Often as we progess in our careers we become busier, and time for reflection can be overtaken by the need for decisive action. This chapter helps us realise that taking time to reflect in a garden and within nature can actually make us more productive in our personal and professional lives. Perspective and reflection helps to calm us, and as a result decision making can be less of a headache.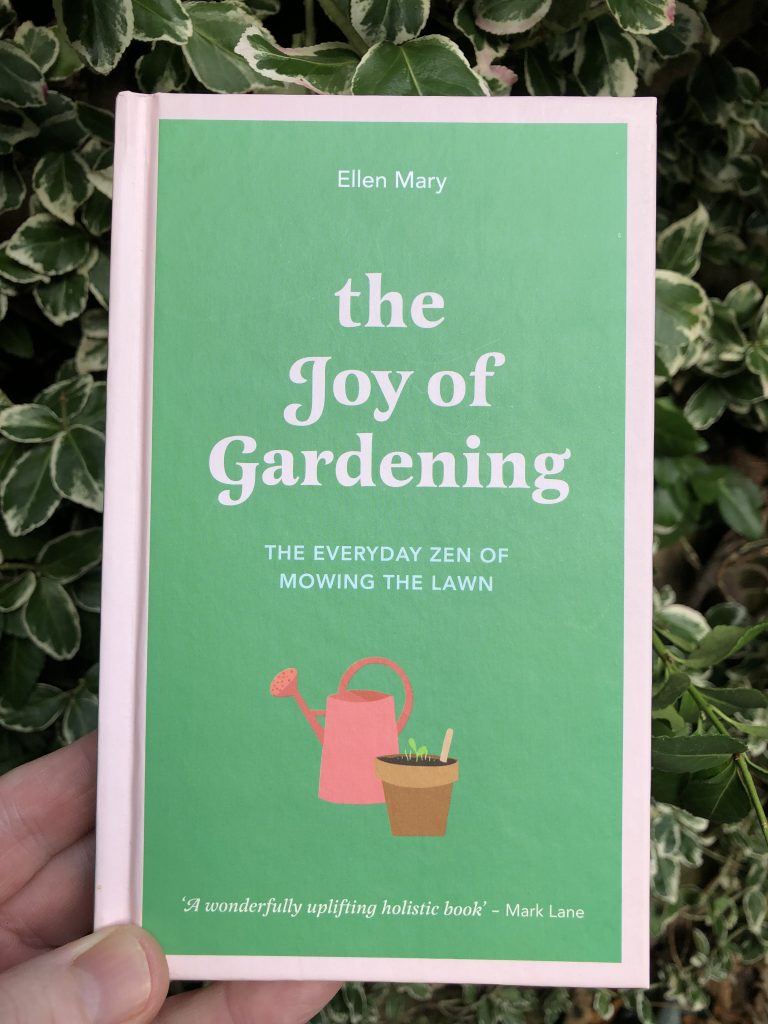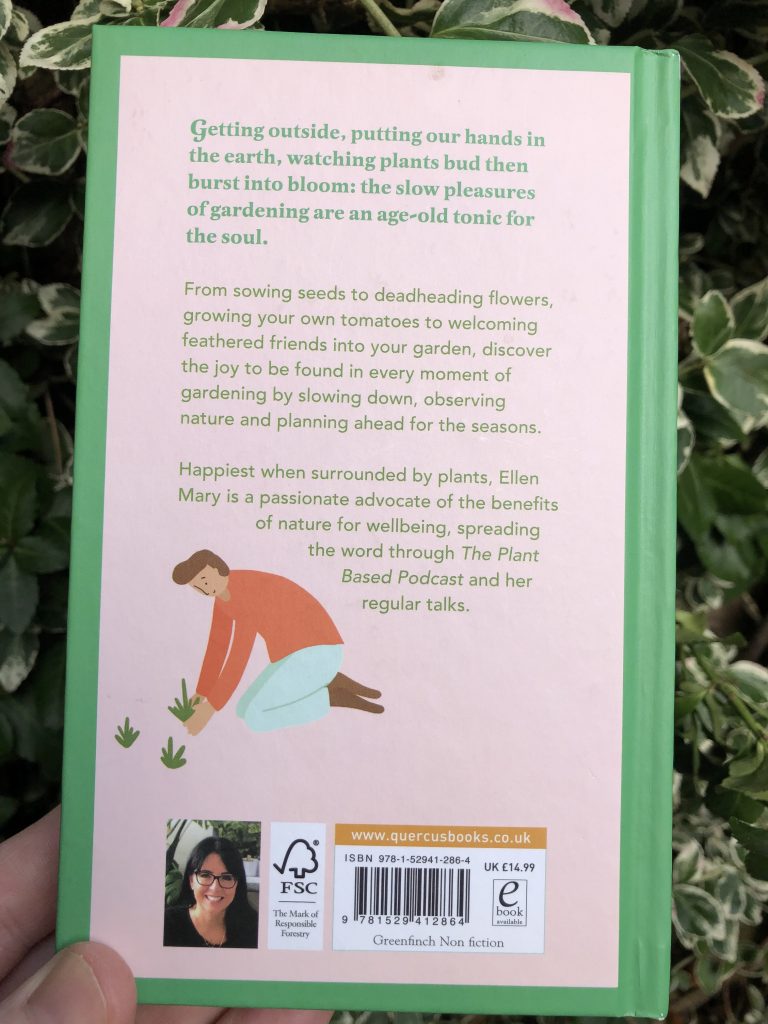 Summary
This wonderful book reminds me of a brand new pocket diary or notebook with the pages already filled out with a helpful plan for a happy and healthy year ahead. It's a handy size (19cm x 12cm – 207 pages) so could easily be carried about in a pocket. The author writes from the heart and I imagine from her own personal experience. There is a real sense of caring and nourishing within the book, together with a desire to share practical tips and mindfulness with the reader. If you are a new gardener, or a gardener who thinks gardening is just another chore, then this book is for you. The book would also make a great gift for someone who is in a muddle, or just coming out of a muddle, and may well benefit from a literary hug from an author who knows all about the joy of gardening and the everday zen of mowing the lawn.